Barebones '99 Orienteering Festival
July 1 - 4, 1999
the Canada Day and US Independence Day long weekend
The increasingly popular (and poorly named) Alberta Barebones Festival this year will be held in British Columbia! Join us in the glorious mountain scenery on the banks of the Kootenay River near Cranbrook in southeastern BC and come prepared for four days packed with five events and loads of activities. Orienteers of all caliber and experience are invited to join us for the fourth Barebones festival that is guaranteed to be a fun, fun gathering of new and old friends.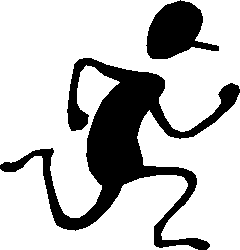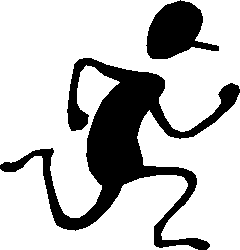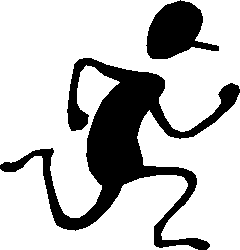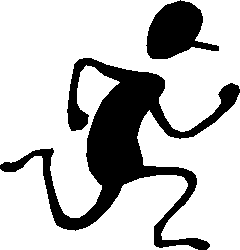 Barebones '99 Festival At A Glance

The Barebones '99 event center and group accommodation for the weekend is located at the Springbrook Resort in the spectacularly named village of Skookumchuck, B.C.. The orienteering begins on Thursday afternoon with a Mass Start Regular-O event at Alkali Lake just a short drive from the event center. A late afternoon start allows plenty of time for a leisurely drive Thursday morning from Calgary, though Edmontonians and Vancouverites and Americans will most likely want to start their journey Wednesday evening after kicking off work for the long weekend. Overnight billeting is available in Calgary – just put a note in with your registration.

Friday is the Barebones two-part Chasing Sprint. The morning Setup Event has target winning times of twenty minutes and a 30 second start interval. Your finish time in The Setup determines your start time in The Chase. Bring a picnic to enjoy on the shores of scenic Alkali Lake before the afternoon's Chasing Start. The fastest people in the morning are the first ones out in the afternoon. First one back is the winner. The late afternoon and evening will be dedicated to non-orienteering activities such as golfing, hot-pooling, and lounging around in the Fairmont Hot Springs resort which is a thirty minute road trip north from the event center.

Saturday we head south to Sylvan Lake in Cranbrook for a Regular-O event. This will be run as an "A" meet, since we are certifying some of our officials in preparation for hosting APOC 2002. Saturday afternoon is open for sightseeing: perhaps a trip to historic Fort Steele, or a hike into Top of the World park, or swimming in Moyie Lake. Saturday evening is the Barebones Feast and Awards at the event center.

On Sunday morning we hold the Inter-Club Barebones Score-O Team Challenge. Using the handicapping system, form teams of three and go hunting for the prestigious Barebones bones. An early start time and exceptionally quick awards so everyone can have a shower and be on their way to make it home before sunset.

Beginners Welcome

!

If you've never orienteered before, or if you've done it a couple of times and are a bit nervous about trying it out - then the Barebones Festival is for you! Every event will have courses suitable for all levels from beginners to advanced, and the emphasis is (Olympically) not on the winning but on the taking part. You'll enjoy the camaraderie of new orienteering friends and pick up lots of tips. The Barebones Weekend is the ideal way to develop your orienteering ability and have a load of good clean fun.

Barebones Philosophy

We reckon that quality orienteering shouldn't need millions of organizers plus a dozen nervous breakdowns. Barebones '99 will encompass the idea of quality orienteering with minimum organizational effort.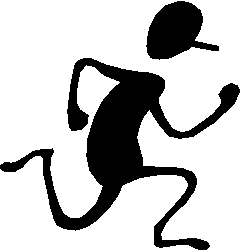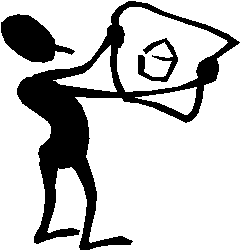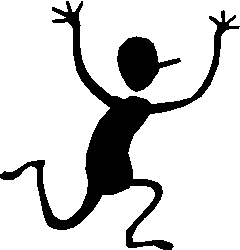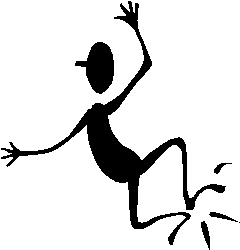 The Mass Start – The Chasing Sprint – The "A" Meet – Team Score

O

Thursday July 1st, 4 pm The Mass Start Alkali Lake, Wasa

A late afternoon event sets the weekend off on a fun footing! Nothing more hectic and exciting than a mass start and lots of controls.
Officials

Course Planner: J. Baker. Meet Director: Adrian Zissos.

Map

Alkali Lake (southern half) 1:15,000 5m contours (Updated and OCADed 1999)

Sign in

3:00 – 3:45 pm

Start time

4:00 pm – mass start

Maximum Time

Competitors will be allowed three hours to complete their courses

Courses

Course 1 2.0 km – novice; Course 2 4.0 km – intermediate; Course 3 8.0 km – advanced

Directions to Site

From Hwy 93/95, take the northern (of two) entrances to the town of Wasa Lake. Go east through town and turn left on Wolf Creek Rd. After 0.8 km you'll cross a cattle guard (Texas gate). 5.5km after that first cattle guard, turn left on Wasa-Sheep Creek Road (a narrow forest road). Follow Wasa-Sheep Creek Road 4.5 km and look for signs to parking. Park carefully as indicated, to minimize our terrain impact. Travel along Wasa-Sheep Creek Road will be slow; allow ten to fifteen minutes.

Driving time from Calgary: an easy and enjoyable five hours via either Crowsnest Pass or Radium.
Friday July 2nd, 10 am The Chasing Sprints Alkali Lake, Wasa
Two events in one! The Setup race in the morning determines your start time for The Chase in the afternoon (following a picnic brunch). Short courses, lots of controls, and all the excitement of a chasing start! After the event enjoy a road trip to Fairmont Hot Springs for a romantic evening lounging in the hot springs at the foot of the Rocky Mountains with 100 of your closest orienteering buddies.
Officials

Course Planner: James Baker. Finish Chief: Richard Obreiter.

Map

Alkali Lake (northern half)

Start times

(Setup) 10:00 – 10:30 am, times assigned at start line

(Chase) 12:30 – 1:00 pm, times assigned based on results of Setup.

Maximum Time

Competitors will be allowed one and a half hours to complete their courses

Courses

Course 1: novice, 1.5 km ; Course 2: intermediate, 2.5 km ; Course 3: advanced, 4.0 km

Directions to Site

From Hwy 93/95 just north of Skookumchuck, follow signs to Premier Lake Provincial Park. (This will take you to, and east along, Sheep Creek Rd, and then turn you south on Wasa-Sheep Creek Road, at that point a wide, well-graded gravel road.) When Wasa-Sheep Creek Road continues straight as a narrow forest road, and the road to Premier Lake Prov Park turns left up a hill (road sign for Wasa-Sheep Creek Road, and a sign saying 1 km to Premier Lake Prov Park), stay on Wasa-Sheep Creek Road and continue another 5.8 km to the parking on your right (clearing by the lake). Park carefully as indicated, to minimize our terrain impact. Travel along the narrow forest road portion of Wasa-Sheep Creek Road will be slow; allow fifteen minutes.
Saturday July 3rd, 10 am The "A" Meet Sylvan Lake, Cranbrook
A Classic point-to-point race. A-meet standards. Run your brains out in the event, spend the afternoon relaxing and enjoying the local splendor, and then join in the Barebones Banquet & Awards at the event center in the evening.
| | |
| --- | --- |
| Officials | Course Planner: Jim Baker. Controller: Jim Webster. |
| Map | Sylvan Lake 1:15,000, 5m contours (Updated and OCADed 1999) |
| Start | Times will be assigned starting from 10 am. Start list available at Event Center by Friday evening. |
| Maximum Time | Competitors will be allowed three hours to complete their courses |
| Lasagna Dinner | 7:30 pm at the Springbrook Resort ($10 adults, $7 kids 14 & under) |
| Courses | Course 1 – novice – 2 km ; Course 2 – intermediate – 3 km ; Course 3 – intermediate – 4 km ; Course 4 – advanced – 4 km ; Course 5 – advanced – 6 km ; Course 6 – advanced – 8 km |
| COF Categories | Course 1: M/F12; Course 2: M/F13-14; Course 3: M/F15-16; Course 4: F17-19,F45-54,F55-64,F65+,M45-54,M55-64,M65+; Course 5: F20-34,F35-44,M17-19,M35-44; Course 6: M20-34. M/F Open Category available on each course. |
| Directions to Site | From Hwy 3 in Cranbrook, take 2nd Street Northeast to its end at College of the Rockies. Follow "O" signs. |
Sunday July 4th, 9 am Inter-club Team Score O Alkali Lake, Wasa
A traditional Barebones ending – the Score O. Great prizes. Hot competition. Can your club sweep all three categories?
| | |
| --- | --- |
| Officials | Course Planner: Jim Baker. |
| Map | Alkali Lake (whole map) 1:15,000 5m contours (Updated and OCADed 1999) |
| Mass Start | 9:00 am (maps available 5 minutes before start to allow for planning strategy) |
| FinishTime | 10:15 am. |
| Categories | We have three categories: Open / Three Point Teams / Six Point Teams. Three people to a team. Each person gets one point for all of the following: Age: less than 15, less than 20; over 35; over 60; Gender (so a 12 year old female gets 3 points – one for under 15, another for under 20, one for gender). |
| Scoring | A team's finish time is the time of the last runner to return. One point per control visited (each control can only count once for a team). Penalty of one point per minute late returning for each team member. Highest score wins, with ties going to the fastest team. |
| Awards | 11:00am at the event center |
| Directions to Site | Same directions as Friday. |
Accomodation and Event Center

We will be staying at Springbrook Resort (
www.springbrookresort.com) in Skookumchuk, BC. There are five motel rooms available on a first come first served basis, as well as two rustic cabins, five RV sites, and unlimited tenting. The motel rooms have kitchenettes. For the campers there is plenty of hot water for showers in the bathhouse.
Please book your own accommodation directly with the resort via their online web registration or via the phone Tel: (250) 422-3563, and be sure to let them know you're part of Barebones '99. Space is reserved for Barebones until May 31st, after which any unclaimed spaces will be made available to the general public.
There is a general store and a family restaurant nearby.
The event center is approximately 40 minutes drive from the Cranbrook event and just 20 minutes from the Alkali Lake events.
Note: Skookumchuk is in the Mountain Time Zone (same as Alberta)
Prizes

This year we're trying something new in preparation for APOC 2002. This year Barebones will be a multiday event. Sure, we'll be dishing out the usual highly treasured awards to the top people in each course each day. But that's not all. In addition we're going to give points to each person in each race for the first three days and at the end the person with the most points wins a BIG prize to be awarded at the Barebones Feast. As usual, the points calculation formula will incredibly complex and will be kept highly secret to avoid arguments.

Child Care

If you require baby-sitting, please send a note with your registration giving the number and age of the children. We will provide on-site childcare unless the weather is poor in which case babysitting will be at the event center. $2 / child / hour.

Rules

All entrants must sign a Release and Indemnity form at the event site.

Whistles are mandatory (and, as always, can be purchased at the event).

APOC 2002

A lot of stuff we're doing at Barebones '99 is in preparation for hosting "APOC 2002 Canada", an International Six Day, incorporating the Asia Pacific O Championships ("APOC" – get it?), North American Champs, and the Canadian Championships too. A huge variety of exiting terrain, great courses, tons and tons of fun. Guaranteed! I would be remiss if I missed this chance to encourage you to attend this most excellent event ever – to be held in July 2002 in Alberta (coinciding with the Calgary Stampede). Check it out at

www.apoc2002.com.

Need more information??
By E-mail Adrian Zissos: [email protected]
By phone (403) 262-4457, Adrian Zissos
By fax (403) 294-4301, Attention: Adrian Zissos
By mail Barebones '99 Orienteering Festival
1239 Colgrove Ave NE, Calgary, Alberta, Canada T2E 5C3
Internet http://www.cyberbia.com/fwoc/barebones99.htm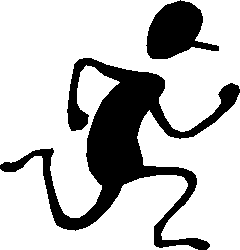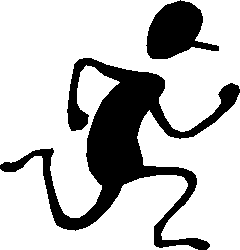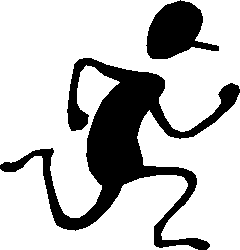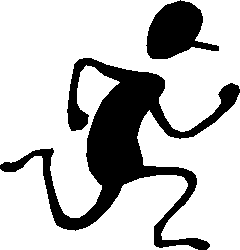 The Barebones Orienteering Festival is run on a low budget and profits from the
event are used to support the development of orienteering in Western Canada. For example
Barebones '99 has funded the OCAD'ing and updating of both maps being used for this year's festival.
1996: 95 participants, $1534 net income
1997: 77 participants, $965 net income
1998: 85 participants, $1155 net income
Help us attract 100 competitors in 1999!
Registration
Pre-register! You get predrawn maps; you save money; you make the organizers' job easier; you get a chance for a free entry. Did I mention you make the organizers' job easier? May 31st is the early registration deadline and on that day there is an Early Bird Draw for a free entry! Remember to book your accommodation by May 31st too. Limited entries will be available after June 22nd (since that is when we plan to print the maps – we'll make a few extras to allow for late registration, but not a whole bunch).
This year the fee structure is designed to encourage participation by newcomers and to reduce the fees for families with lots of young 'uns by providing reduced fees for the lower numbered courses and a discounted "All Events" fee.
Entry Fee received on or before May 31st
Individual Event Prices

Course 1

Course 2

Course 3

The Mass Start

$5

$8

$10

The Setup

$4

$8

$10

The Chase

$4

$8

$10

Score O

$8

$8

$8

Course 1

Course 2,3

Course 4,5,6

"A" Meet

$5

$10

$12

For all 5 events

$17

$35

$42
Late Fee & Non-COF/USOF members, add $2/event.

Groups: Pay one entry fee plus $3 for each extra map
Early Bird Special

On May 31st we will draw one pre-registered orienteer and award that person free entry to all of the events.

Complainer's Fee

A Barebones' tradition. The complainer's fee of $10 is payable in advance by anyone who thinks they might take to whining about the organization, the weather, the map, the terrain, the courses, or anything else that will make the organizers wish they'd never put their heart and soul into staging this event. Constructive commentary, as usual, is free :-)

Cancellation & Refunds

In the event you should cancel your entry, we will refund 80% if the cancellation is received in writing before May 31st, but only 50% after that. No refunds will be given after July 1st.

Registration procedure

Mail

your entry (and fee) to: Barebones '99 Orienteering Festival, 1239 Colgrove Ave NE, Calgary, AB T2E 5C3

If you prefer, fax or email us all of the information and mail us a cheque separately. Note that we will not consider you properly registered until we get the cheque! (So entry fees are determined by the date we receive the cheque - and so is eligibility for the early-bird draw).
BAREBONES '99 REGISTRATION

Contact name

Club

Address

Phone

E-mail

Entrants

Entry fees

Name

Category

For

"A" Meet

Course

For

Other

Events

The

Mass Start

The Setup

The Chase

The

"A" Meet

Team

Score O

All

Five

Events

Lasagna

Feast

$10

($7 kids)

Total fees

Eg: Mark McMillan

M20

3

42

10

52

1

2

3

4

5

Make cheques payable to:

Foothills Wanderers Orienteering Club

TOTAL
COF Categories for the "A" Meet:

Course 1: M/F12; Course 2: M/F13-14; Course 3: M/F15-16; Course 4: F17-19,F45-54,F55-64,F65+,M45-54,M55-64,M65+; Course 5: F20-34,F35-44,M17-19,M35-44; Course 6: M20-34. M/F Open Category available on each course.

A spare registration form, so you don't have to cut up the brochure…
BAREBONES '99 REGISTRATION

Contact name

Club

Address

Phone

E-mail

Entrants

Entry fees

Name

Category

For

"A" Meet

Course

For

Other

Events

The

Mass Start

The Setup

The Chase

The

"A" Meet

Team

Score O

All

Five

Events

Lasagna

Feast

$10

($7 kids)

Total fees

Eg: Jorgen Mortenson

M35

3

42

10

52

1

2

3

4

5

Make cheques payable to:

Foothills Wanderers Orienteering Club

TOTAL